THE PRESERVE
THE PRESERVE AT SONESTA ORLANDO RESORT FEATURES 3 DISTINCT NEIGHBORHOODS
The Sonesta Orlando Resort is a unique destination. Condominiums, townhomes and luxury villas with spectacular resort leisure facilities. At the heart of the resort is the 100,000 sqft clubhouse and $10 million water park.
Sonesta Orlando resort is on Highway 27 between the junctions with Interstate 4 and route 192, due west of Champions gate.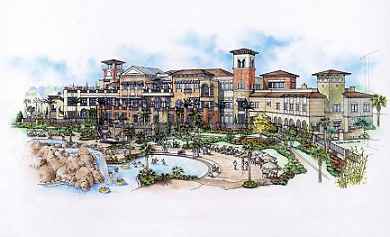 The clubhouse will have concierge facilities, casual and fine dining restaurants, private theater, shops, a world-class spa & fitness center. The water park that will feature a lazy river, rapid river, water slides, wave pool, several swimming pools, a "flowrider" where you can surf, one of the world's largest multilevel children's interactive water parks, waterfalls and plenty of sun terraces.
A shuttle service will be available to the airport, theme parks, outlet malls, and golf courses. The resort is less than 1 mile from Champions Gate 36 hole Championship Golf Courses by Greg Norman and 2 miles from the Jack Nicklaus, Tom Watson and Arnold Palmer Golf Courses.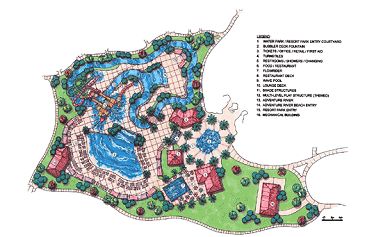 The Preserve
The Preserve at Sonesta Orlando is a gated resort residential community set within a pristine conservation preserve. The homes at The Preserve will benefit by being surrounded on three sides by a conservation area providing views of beautiful forest and flora, rich with palms and exotic plants. The homes are spacious 4 and 5 bedroom, 3 bath and 4 bath units with luxurious master bedroom suites opening onto a screened swimming pool and heated spa.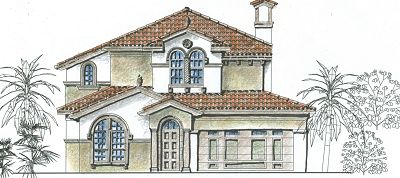 UNIT A
5 BED 3.5 BATH 2552 SQ. FT
STARTING AT $649,000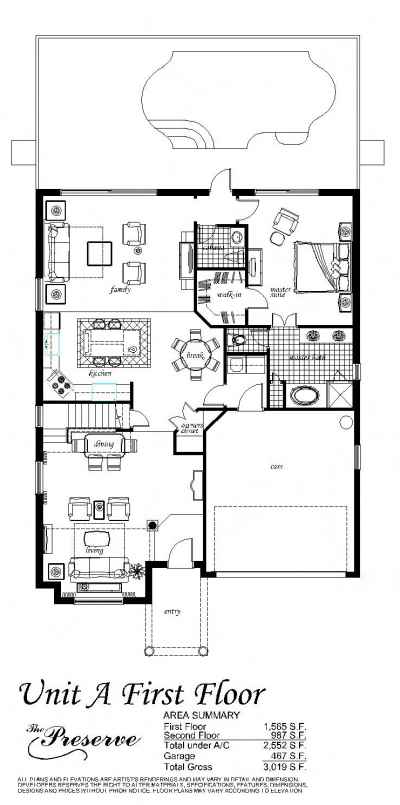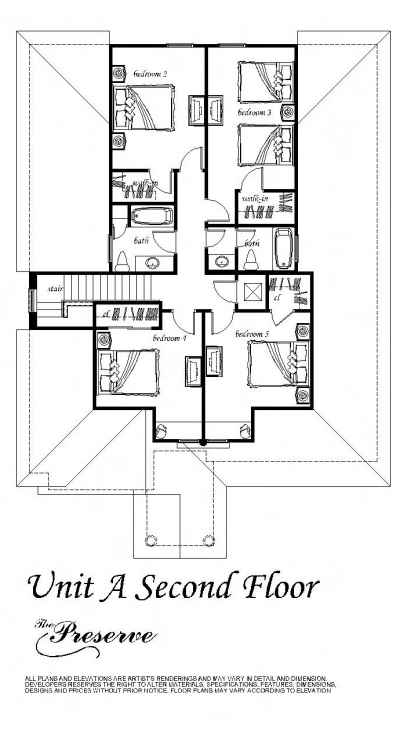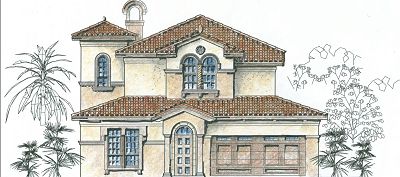 UNIT B THE PRESERVE
5 BED 4 BATH 3089 SQ.FT.
STARTING AT $719,000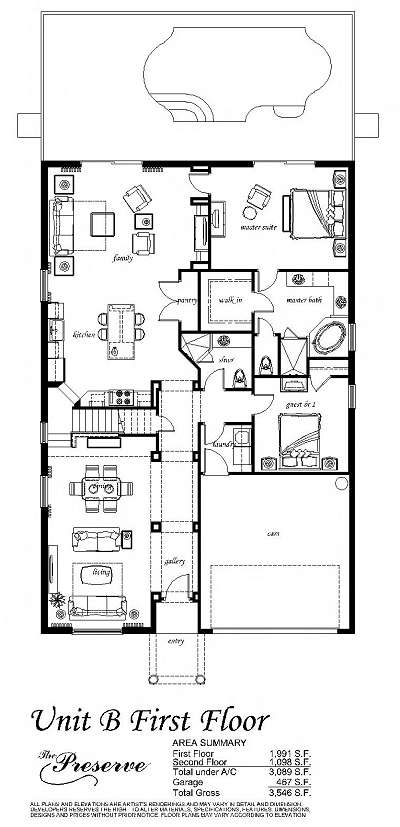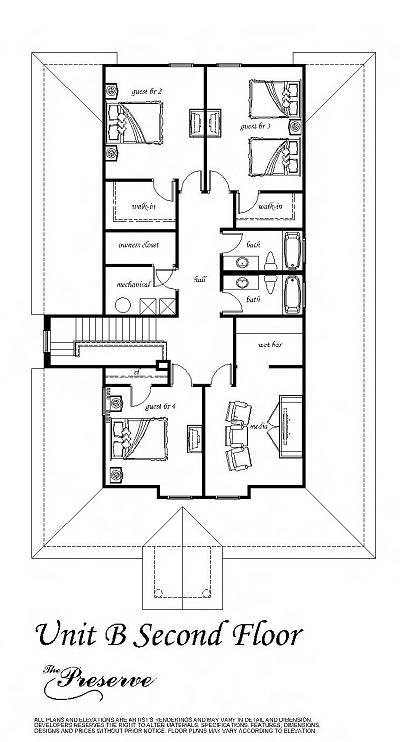 Includes media room.
Featuring classic elevations with tile roof, two-car garage with paneled doors, colonial windows and upgraded landscaping, the homes at The Preserve incorporate the best of "Florida Style" yet functional elegance. Each residence boasts large bedrooms, spacious dine-in kitchens with stainless steel appliances, upgraded cabinets, granite countertops and tile floors in bathrooms and kitchen and the latest in high tech cable TV, telephone and internet connections. Durable and luxurious carpets are provided throughout the home.
he enrollment fee for the Vacation Management Rental Program is $4,845 which includes all start up rental supplies.
If you choose to enter into the five year Vacation Management Rental Program offered by American Leisure Hospitality Group, Inc. ("ALHG"), you will receive a furniture package that meets the "Sonesta" quality standards of the Vacation Rental Program (a $45,000 to $50,000 value). This will include a 52" Large Screen TV for the Family Room and an additional 52" Large Screen TV for Homes with a Media Center.
As consideration for a five year agreement, ALHG will pay your Basic Resort Services Fee for one year commencing with your first monthly payment due after Closing. You are responsible for "prepaids" due at closing.
As a member of the Vacation Management Rental Program you will automatically be enrolled as a member of the Sonesta Club. This membership entitles you to over $19,000 of exclusive benefits for Owners.
ALHG is pleased to announce that Sonesta Hotels & Resorts, an international hotel and cruise company has been engaged by ALHG to provide reservations, guest and hotel services and operate the Resort's spa and restaurants. Sonesta operates hotels & resorts in the US, Caribbean, Europe and the Middle East.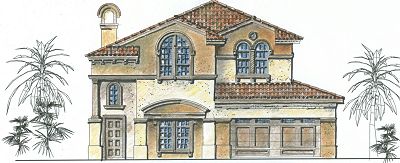 UNIT C
5 BED 4 BATH 3202 SQ.FT.
STARTING AT $749,000